Well it seems my monthly newsletter is as irregular as ever. No matter. This is what's going on.
I am very happy to say that my latest album of piano music for ballet class is finally available!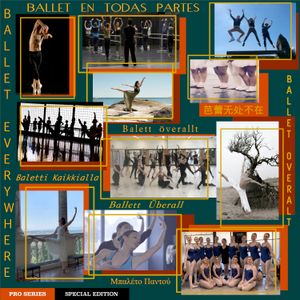 Extensive re-mastering, delays in distribution and a long illness have all meant that this spring release has become a late summer release (ok, early autumn), but I am very pleased to announce it at last.
A big thanks to the dancers who contributed photos for the front cover. (See album page for details)
Ballet Everywhere can now be purchased here. It should also be available on the usual online stores and streaming services within a week or two.
I have now begun work on an album of piano meditations - due to be out before Christmas (no, really)
And my alter ego, Myshkin has been asked to compose some music for a podcast commissioned by PMAC (The Prince Mahidol Award Conference), one of the world's largest health conferences. (https://pmac2022.com/). The podcast is being produced by the Swedish Institute For Global Health Transformation (https://sight.nu/) and FosterMedia (www.fostermedia.se). 
The podcast will be discussing actions needed create a healthier, fairer, greener society. Youth Leaders from around the world will be interviewed and asked what they expect from the upcoming COP 26 meeting, as well as other climate and health related issues.
I will post a link when it is aired next month. I am very much looking forward to listen to it!
Until next time..